Nimmons Federal Practice Seminar 2017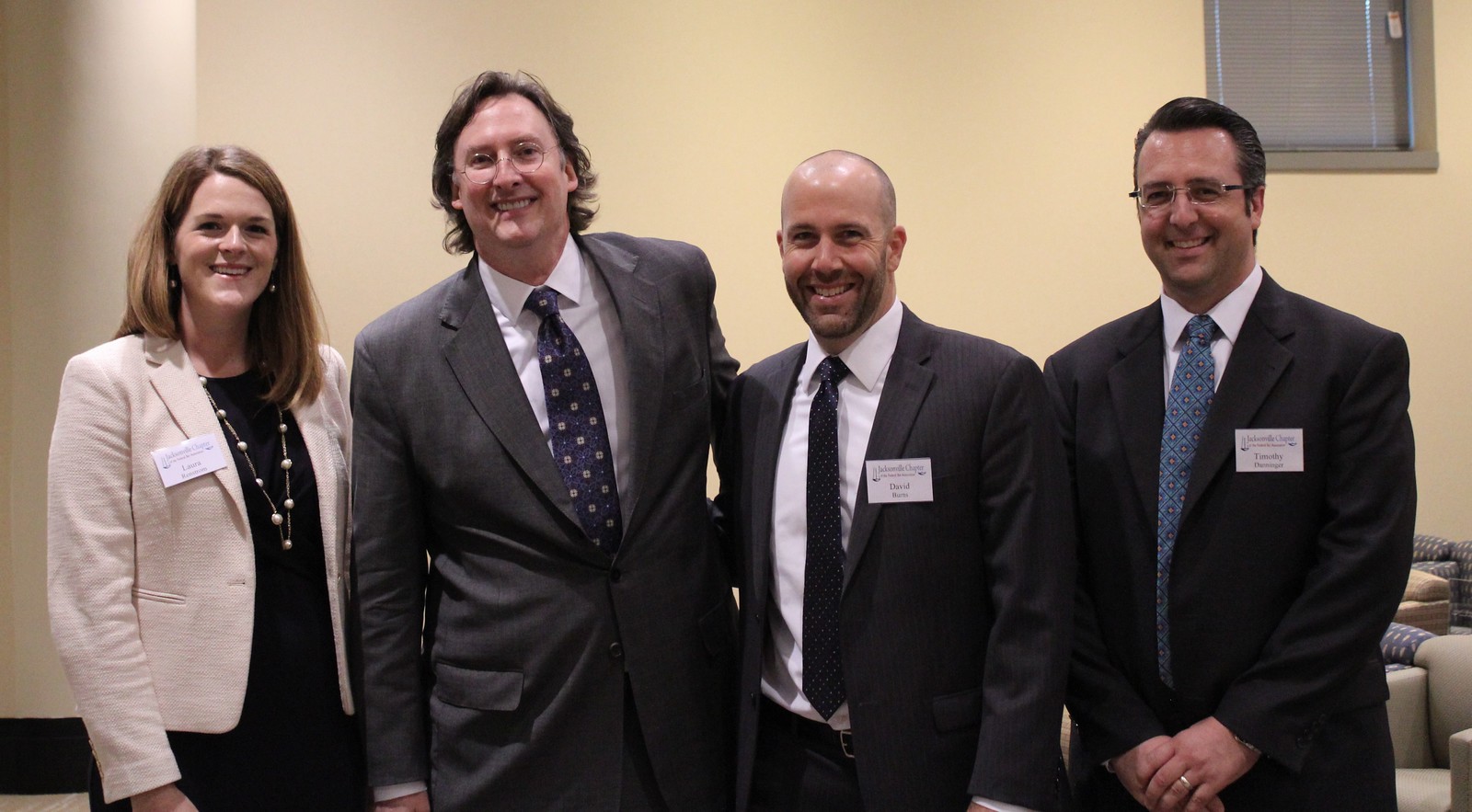 Practitioners and judges from Jacksonville and the surrounding areas gathered at the Bryan Simpson U.S. Courthouse on April 20, 2017, for the fourteenth installment of the Honorable Ralph W. "Buddy" Nimmons, Jr. Federal Practice Seminar.
The event kicked off with a touching tribute to the late Honorable Ralph W. Nimmons, Jr., presented by Charles Harden, Assistant United States Attorney for the Middle District of Florida. Attendees next heard from Michael P. Allen, Esq., Professor of Law and Director of the Veterans Law Institute at Stetson University College of Law. Notably, Professor Allen was recently nominated to be a judge on the U.S. Court of Appeals for Veterans Claims. Professor Allen spoke on the timely and ever-important issue of judicial independence. Other highlights from the day included a fascinating – yet chilling – keynote address from Mark Lanterman, Chief Technology Officer of Computer Forensic Services, who spoke about the Dark Web, the Internet of Things, and Wi-Fi attacks.
Thereafter, attendees split into break-out sessions. Criminal practitioners participated in a break-out session discussing the impact of United States v. Booker, 543 U.S. 220 (2005) on sentences issued in the Middle District of Florida. Civil practitioners participated in a break-out session addressing issues in awarding attorney's fees in complex litigation in federal court.
Finally, attendees listened as the Honorable Timothy J. Corrigan, United States District Judge for the Middle District of Florida, recounted the details of a Summer 2013 assassination attempt by one of his former criminal defendants.
After the final session, attendees adjourned to a happy hour at Zodiac Bar & Grill.
Thank you to all our speakers and attendees, and a very special thank you to the family of Judge Nimmons for their continued support of the Seminar.